Looking for a great way to enjoy a variety of awesome foods paired with equally awesome beer while discussing the flavors, hops and everything a foodie and a beer geek would love to know? Then join us for our first beer dinner of 2016 co-hosted by Neshaminy Creek Brewing Company! A perfect night for couples, friends or Dad (Father's Day on a few days earlier)! Call (814) 624-0800 for reservations.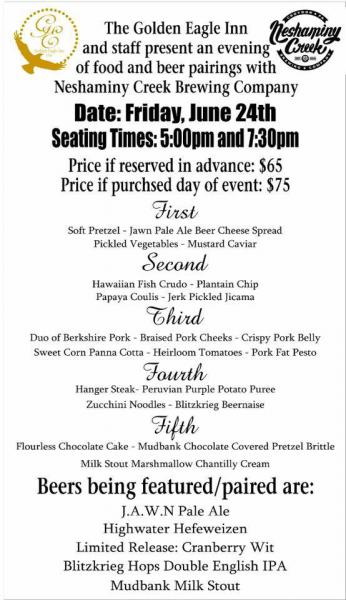 The Golden Eagle Inn will be hosting a Father's Day Brunch from 11-2 June 19th. This is a great time to celebrate good ol' Dad with Steak and Eggs, Eggs Benedict and our very first Bloody Mary Bar! We are so excited we are opening the Pub for the occasion - seating will be available in BOTH the Pub and Dining Room. Please call (814) 624-0800 for reservations.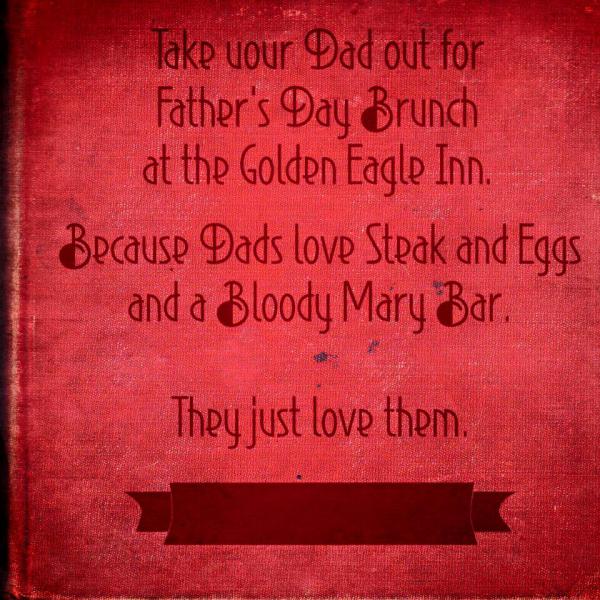 Lunch is served from 11-2 Monday thru Friday in the Dining Room and from noon until two P.M. in the Pub.
Dinner is served in both the Dining Room and Pub from 5 til 9 pm Monday thru Saturday.
Reservations are recommended although we always welcome walk-ins!
Reservations
Reservations are recommended and can be made by calling (814) 624 0800 or emailing info@bedfordpainn.com
Lunch hours are Monday thru Saturday 11-2
Brunch hours are Sunday 11-2
Dinner hours are Monday thru Saturday 5-9
Download our menus:
Lunch Menu
Brunch menu
Dinner Menu
We also have a Wine, a great beer list, and a classic cocktail list to enhance your dining experience.